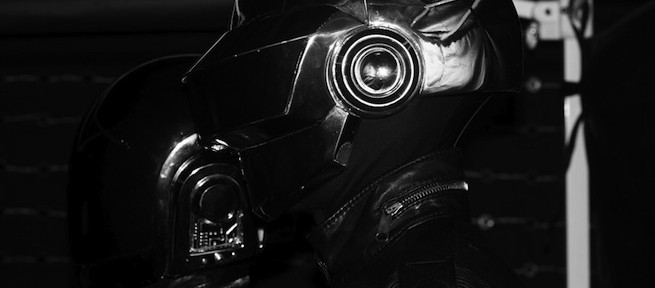 Afgelopen week was daar ineens modemerk Yves Saint Laurent met Daft Punk. Ja, je leest 't goed. De Franse eindbazen maakten voor de modeshow van Hedi Slimane tijdens de Paris Fashion Week een mix van 15 minuten volledig bestaande uit samples van de Amerikaanse blues-legende Junior Kimbrough.
Het was al enige tijd bekend dat Daft Punk de samenwerking is aangegaan met Chic frontman Nile Rogers en anderen. Rogers liet in een interview weten dat de samenwerking met het duo één van de beste uit zijn carrière is. "All I can say is those guys are geniuses and to think that after all these years we've been trying to get together, they just show up at my apartment in New York City and the vibe between us is so powerful and strong – it's unbelievable."
Ook de Italiaanse disco pionier Giorgio Moroder zou betrokken zijn bij het nieuwe album. Het laatste Daft Punk album was de 'Tron: Legacy' soundtrack uit 2010.