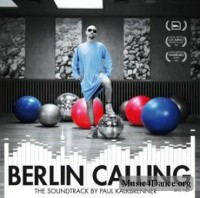 Ook weer even na dato, maar Kalkbrenner is nog lang niet door iedereen ontdekt die hier van kan houden. En late ontdekkingen passen goed bij Kalkbrenner. Want hoewel hij in 2009 in de hitlijsten pareerde met Sky and Sand, was dat ook al aan de late kant. Het nummer is namelijk de titelsong van de film Berlin Calling die al een jaar eerder uitgebracht was. En pas sinds 2009 is hij echt wat meer bij het grote publiek bekend geworden, terwijl een aantal nummers van Berlin Calling stammen uit 2004. Maar terecht, want zijn nummers zijn heerlijk.
Kalkbrenner kenmerkt zich door een ontzettend eigen geluid in een scene waar dat toch niet altijd even makkelijk is. Vrijwel elk nummer pik je er zo uit en tja, waar bestaat dat eigen geluid dan uit? Veel variatie in samples, veel afwisseling in effecten, een minimale drumlijn maar dikke diepe vette bassen die uitmonden in een muzikale golf van opzweping. Bij de meeste nummers behoudt hij het ingetogen geluid en blijft er een drang naar een climax die hij maar uitstelt en soms maar net aan laat komen.
Knap in een tijd waarbij de clubs gevuld lijken te worden met hits en dj's soms maar een half uur hun geluid mogen laten horen. Kalkbrenner behoudt de rust en de opbouw waarmee je een zaal echt tot een climax kunt brengen. Gedoseerd en telkens een beetje meer. Oftewel, ga deze muziek luisteren of de film kijken voor je de stad in gaat… met het risico dat je natuurlijk vervolgens in de stad zelf bedrogen uit komt.
02 Paul Kalkbrenner – Queer Fellow Original Mix by M.R