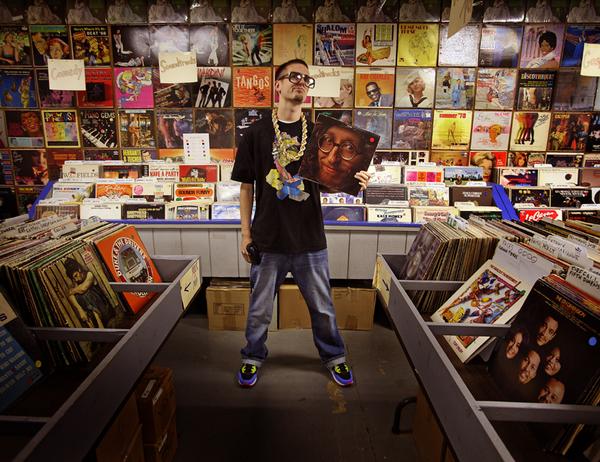 Een van de artiesten die de afgelopen 5 jaar het meest in mijn playlist heeft gestaan is zonder twijfel Cunninlynguists. Bovenaan mijn last.fm alltime playlist siert Cunninlynguists de lijst, met op redelijke achterstand Amon Tobin, Burial en The Roots. Niet de minste artiesten die voorbijgestreeft zijn door de toch relatief onbekende hiphopformatie Cunninlynguists.
Binnen de mainstream heeft Cunninlynguists nooit bekendheid vergaard, toch zal elke backpack hiphopper wel een album van dit collectief in de kast hebben staan. Cunninlynguists maakt hiphop uit het zuiden, soulvol en met een boodschap. De beats zijn fris en bovenal zeer hoogwaardig. Mijn voorkeur bij beats gaat meestal uit naar oldscool sampleproducers als Pete Rock en J Dilla. Producer KNO (foto boven) van Cunninlynguists weet juist te overtuigen met electronische bijna poppy beats. Melodieus en catchy, maar gelukkig nergens cheasy. Hun laatste album, uitgebracht dit jaar, is helaas niet goed gelukt, maar de albums hiervoor zijn stuk voor stuk aanraders.
Van het album A Piece of Strange uit 2006 plaats ik het nummer The Gates, wat een samenwerking is met Tonedeff.
http://www.youtube.com/watch?v=_fS_Q2l7YEU