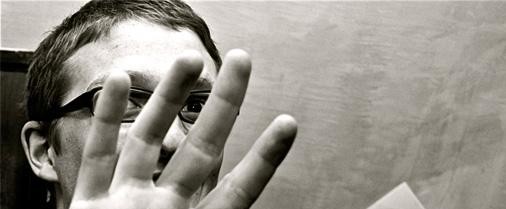 What we've got here???
Een prachtig uit 5 nr's bestaand dubbel album van Floating Points genaamd 'Shadows'. Ik had deze LP uit 2011 al even in de kast staan en door drukte nog geen tijd gehad om te luisteren.Floating Points kreeg bekendheid met zijn EP Vacuum uit 2009 en People's Potential uit 2010. Beiden uitgebracht, net als deze LP, op het EGLO label.
De lp begint gelijk met een prachtig nr van bijna 10 minuten. Zwoele rollende dub lounge beats, met jazzy gitaar rifjes en sferische geluiden nemen je mee naar grote hoogte. Het geheel klopt, is om je vingers bij af te likken en om continue op repeat te laten staan. (ik heb hem 3x achtereen beluisterd, zo mooi).
Op de B side staan de nummers Obfuse en Realise. Obfuse is een experimentele tech-lounge track waarbij ik meerdere keren geswitcht heb tussen 33 of 45 toeren (ik weet nu dat dit een goed teken is) en Realise is garage/dubstep met ambient kanten.Arp 3 is de volgende knaller. Hier hoor je de iets meer house kant van Floating points. De afsluiter is Sais en ook hier weet je niet wat je hoort…..wat is het? dub-2step-garage-house-ambient….alles lijkt voor te komen in deze mengelmoes van sounds wat lijkt niet te kloppen, maar het toch doet.
Advies van mij: Koop deze LP op vinyl zolang die nog te krijgen is. En heb je geen platenspeler om hem te draaien geef hem dan als cadeau aan je beste vriend of vriendin.
Floating Points – Shadows is een Picasso in zijn genre!