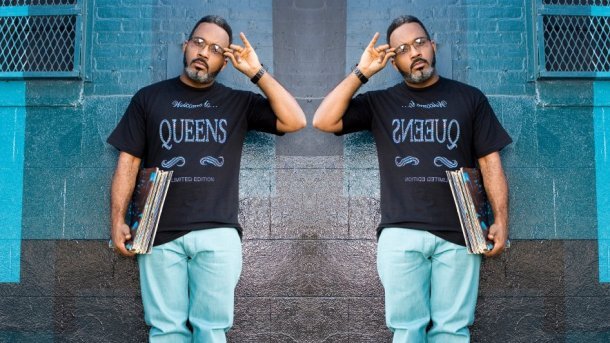 Large Professor, vaak geprezen als een van de grootste hiphopproducers aller tijden, maakte begin jaren negentig furore met de hiphopformatie Main Source (ze leverden onder andere een bijdrage aan de soundtrack van White Men Can't Jump met de heerlijk funky track Fakin' The Funk). Met een lange staat van dienst is Large Pro nog steeds alive and kicking; Timsja poste onlangs nog over een van zijn samenwerkingen.
Midden jaren negentig besloot Large Pro solo te gaan en met zijn nieuwste album Professor @ Large bewees hij vorig jaar eens te meer dat hij een producer van formaat is. LP Surprise en Live Again knallen al enkele weken hard door mijn veel te kleine boxjes en ook de instrumentals Barber Shop Chop en het heerlijk repeterende Back in Time hebben genoeg airplay gekregen.
Met zowel zijn volwassen stem als de kwaliteit van zijn producties weet Large Pro naar mijn mening een unieke sound te creëren; let bijvoorbeeld op de heerlijke drum rolls en de daaropvolgende timing van de veertigjarige hiphopgeleerde in LP Surprise ("Surprise motherfuckers, it's Large Pro").