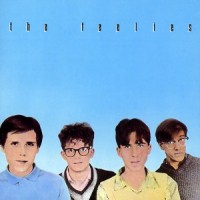 Het debuutalbum Crazy Rythms van The Feelies uit het jaar 1980 is een klassieker, alleen kende ik het nog niet. En velen met mij ben ik bang. Niet zo vreemd aangezien de eerste twee albums in 2009 pas opnieuw zijn uitgebracht. Voor die tijd was er bijna niet aan te komen.
Bij het beluisteren van het eerste nummer stuiterde ik al van mijn stoel dankzij de uptempo, monotone drums vergezeld door catchy gitaar-riffs. Leadzanger Glenn Mercer zingt over een luie buurjongen die zijn moeder niet helpt met het uitladen van de boodschappen en het op orde houden van de tuin. De buurjongen heeft grotere plannen, betere plannen. De buurjongen is hijzelf. En dit zet gelijk de toon voor de rest van het album. The Feelies gaan het anders doen, beter doen.
En daar zijn ze wat mij betreft ruimschoots in geslaagd. The Feelies hebben met dit album een unieke en magische balans gevonden tussen muzikaliteit, originaliteit en energie. Een balans die ondanks het jaar van herkomst nog steeds past in de huidige tijd. Niet zo'n gek idee om de eerste twee albums opnieuw uit te brengen dus.