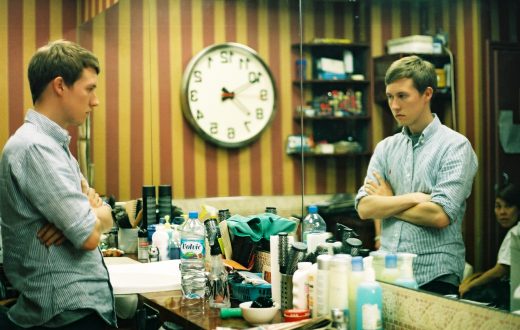 2011 was toch wel het jaar van James Blake. Punt.
En hoe kan het dan ook anders, afgelopen zaterdag kreeg Blake de beschikking over misschien wel de 'twee meest gewilde uurtjes in de electronische muziekwereld'. Want zeg nou zelf… Als je een Essential Mix voor BBC Radio 1 hebt mogen maken, dan hoor je echt bij de groten op deze aardkloot. Een bijzonder mix to say the least. Klassiek werk van Eric Satie, The Tallest Man On Earth met zijn scherpe stem, soul door D'Angello, hiphop by Outkast, en ook Stevie Wonder doet een duit in het zakje. Naast veel nog niet uitgebracht materiaal van Blake zelf hebben ze allemaal een plekje gekregen in deze one-of-kind Essential Mix.
Een track die mij direct opviel was de nieuwe Joy Orbison (foto), bekend van 'So Derobe' en 'Hyph Mngo'.
Lekkere track! Punt
http://youtu.be/mH81fAjLdqI
En natuurlijk is deze post niet af zonder de Essential Mix van Blake zelf.
James Blake – BBC Radio 1 Essential Mix (2011-09-17) by Hypetrak