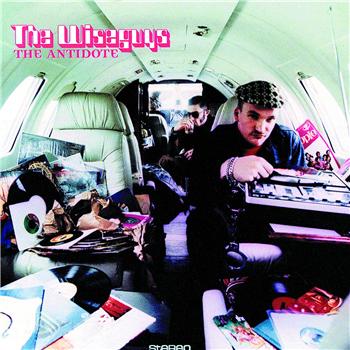 Het is weer eens tijd om terug te blikken op een subliem album uit de jaren '90. Ik heb deze cd al een schone tien jaar in mijn kast staan en elke keer als ik 'm weer tevoorschijn haal, lijkt ie beter te worden. Met "Ooh la la" en "Start the Commotion" bevat het album al twee representatieve klassiekers, maar het is eigenlijk weer eens zo'n plaat waarop elk nummer het goed doet. Dit wordt nog versterkt door een gros aan vette interludes.
Na hun debuut in 1996 kwamen Regal (Paul Eve) en DJ Touché (Theo Keating – tegenwoordig beter bekend als Fake Blood) in 1999 met dit zeer verdienstelijke vervolg, waarmee de heren hiphop en breaks op buitengewone wijze wisten te combineren. Er is dan ook een zeer kleine kans dat hun sound onopgemerkt is gebleven bij jongens als DJ Format en RJD2.
Ik wil één nummer uitlichten die misschien niet iconisch is voor de rest van het album, maar wel voor de klasse van dit duo. Er zijn denk ik weinig mensen die klassieke instrumenten op zo'n passende manier in een moderne jas wisten te steken als in Face the Flames. Na een opbouw vol met onheilspellende geluiden en vocalen, doet het klassieke Prelude c mineur van Sergej Rachmaninov op ongenadige wijze zijn intrede. Subliem.