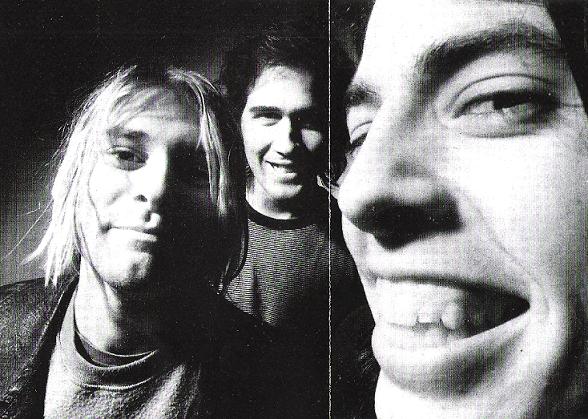 2011 was het jaar dat Nirvana's Nevermind (1991) het twintigste levensjaar zag. Dit heugelijke feit werd, hoe verrassend, gevierd met de uitgave van een speciale geremasterde editie. Nou kunnen we heel lang stil gaan staan bij deze heruitgave, maar dit zal ons hoogswaarschijnlijk niet tot nieuwe inzichten brengen. Wel wil ik graag ter ere van dit baanbrekende album één track uitlichten.
"Polly" beschrijft het waargebeurde verhaal van een veertien jarig meisje dat in 1987 werd ontvoerd na het bezoeken van een punkconcert in Tacoma, Washington (USA). De ontvoerder verkracht haar en bewerkt haar vervolgens met een zweep, scheermes en gasbrander. Uiteindelijk weet het meisje te ontsnappen en de dader wordt gepakt en veroordeeld. De plaat wordt oorspronkelijk opgenomen voor het debuutalbum Bleach (1988) maar verschijnt uiteindelijk pas op de tweede LP van de band. Op het later verschenen live album From The Muddy Banks Of The Wishkah (1996) staat een versie uit 1989 waarop te horen is dat het nummer een duidelijke evolutie heeft doorgemaakt voor het definitief werd opgenomen. Van de furieuze live versie is een bijna zoetsappige albumversie overgebleven. Juist deze gedaantewisseling is wat deze plaat zo geniaal heeft gemaakt. De op het eerste gehoor onlogische tegenstelling tussen de huiveringwekkende tekst en Kurt Cobain's ingetogen zang en gitaar riff hebben het nummer alleen maar sterker gemaakt.
Luister hieronder naar respectievelijk de live-versie, opgenomen op 5 december 1989 in het Astoria Theatre te Londen, en de versie die uiteindelijk op het legendarische album Nevermind verscheen.
"She caught me off my guard. It amazes me, the will of instinct" – Kurt Cobain (1967-1994)